FULL NAME: Jaspar Tehrani
NICKNAMES/ALIASES: JT, St. Ink, Ink
AGE: 24
DOB: 12/01
POB: Chrystalvale
POR: Middle Class District
GENDER: Male
KIND: Middle Class
OCCUPATION: Shopkeeper / Tattoo artist
SEXUAL ORIENTATION: Bisexual

APPEARANCE
FACECLAIM: Zayn Malik
HEIGHT: 175cm
WEIGHT: 70 kg
HAIR COLOUR: Black but dyes it alot
EYE COLOUR: Light Brown
TATTOOS: Duh
DISTINGUISHING FEATURES: Smile, Spark in his eyes, tattoo's, hairstyles
BEST FEATURE: Tattoo's & eyes

PERSONALITY
GOOD TRAITS:
Loyal / Kind / Romantic / Empathic / Understanding / Creative
BAD TRAITS:
Perfectionist in his work / Persuasive / Chaotic
LIKES:
Drawing / Boxing / Learning / Dogs / Music / Alternative clothingstyles
DISLIKES:
Loud places & people / Lying / Boring people

HISTORY
0 - 6
> Parents died when he was born
> He was sent to the orphanage
> At the age of 6, he was adopted by a working class family
> He learned how to draw and play music from his adoptive father who was an artist
> Did well with comunicating to others

7 - 17
> Built out his skillset, started doing sports
> Had a lot of friends
> Started dating both boys and girls
> Decided to fully change his room, started painting the walls with his own ideas of drawings
> At the age of 17, he inked someone for the first time

18 - 24
> With the help from his parents he bought an old storage pand in the harbour
> Together with his father he transformed the whole place to a tattoo studio and a place for people to relax
> St. Ink's lair opened when he became 21, that was the time when he was most confident about everything
> Prices range from fairly cheap to expensive depending on what you want



Who knows the secret tomorrow will hold?
Geaccepteerd!
Welkom in de RPG!
welcome to moscow where faded and fading princesses live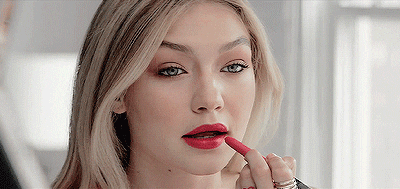 ♔
---
Permissies van dit forum:
Je
mag geen
reacties plaatsen in dit subforum